Welcome to Knox Leisureworks
Spa Closure 11/12 to 13/12
The Spa will be closed from Monday 11/12 to Wednesday 13/12 due to planned filter replacement works.
About Our Centre
Knox Leisureworks offers you a range of programs and facilities for your health, fitness and leisure needs. We are a hub for the Boronia and surrounding community, where both members and casual visitors can come and enjoy our centre facilities.
Facilities include our indoor and outdoor swimming pools and waterslide, 24/7 fitness and gym, cafe and rooms for hire. Our programs and services include GOswim swimming lessons, group fitness, personal training, pool parties, childcare and more!
Knox Leisureworks Aquatic and Recreation Centre facilities offerings are vast and cater to people of all ages and abilities. Owned by Knox City Council, the facility is proudly managed by Belgravia Leisure.
Opening Hours

Monday - Friday
5.30am - 9.30pm
Saturday
6.30am-8.00pm
Sunday
8.00am-6.00pm
Pool Hall and Changerooms Close at 9:15pm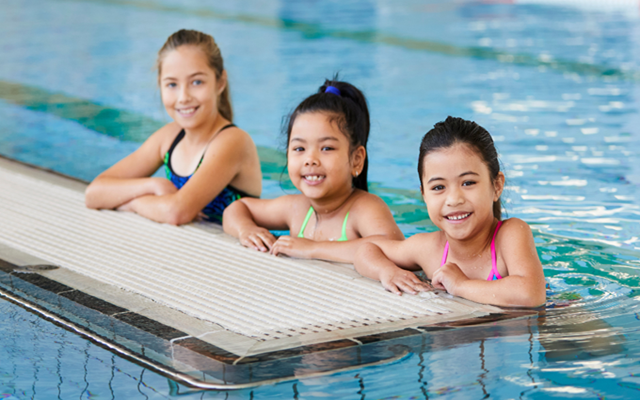 Why Spring Swimming is Vital for a Safe Summer
Spring is already here and with summer just around the corner, it is vital to consider how you can support your child to be water-safe and ready to enjoy swimming and aquatic activities ahead of the warmer season. Read more to learn why swimming preparation in spring is vital for a safe summer.
The importance of understanding your swimming surroundings
Swimming is an enjoyable and invigorating activity that positively improves health in several ways and serves as a key activity in the lifestyle routines of many. As with any aquatic activity, it is important to understand the environment that you plan to swim in and any potential safety risks and hazards, to enjoy an incident-free swimming experience. Read on to learn more about safe swimming surroundings.
The Knox Leisureworks Newsletter [July 2023]
We're excited to share the next installment of our Monthly Newsletters here at Knox Leisureworks. In it you'll find a recap of some of the fun community engagement we've had lately, some exciting updates around our legendary pools and top-notch health club as well as updates from around the centre, upcoming events and contributions from some of our Members.
Let's get moving with Non- Exercise Activity Thermogenesis (NEAT)
NEAT, or non-exercise activity thermogenesis, refers to the energy we expend through everyday activities. Find out how small changes in your daily life can have a big impact on overall health and fitness.