GOswim
At Knox Leisureworks we are proud to deliver the innovative GOswim program to our students and families.

Powered by Swimming Australia, GOswim focuses on contemporary, experiential, activity based learning as a fun and engaging way for kids to learn to swim and be safe around water. GOswim swimming lessons empower students to think, discuss and decide whilst having fun in and around water.
Children are assessed regularly by our qualified teachers and aquatic service officers to ensure that students are progressed when they are ready and confident.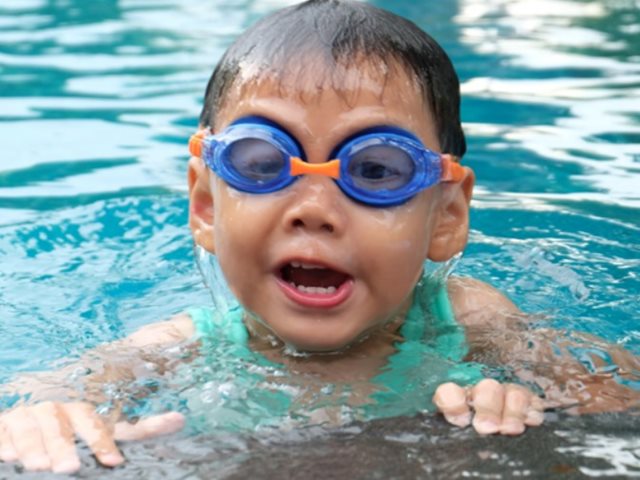 What are the benefits of GOswim?
It's never too early or late to learn how to swim! Our GOswim program ensures that students learn and understand personal survival and water safety elements at all ages.
Other Benefits Include:
Establishing a strong and effective swimming technique

Becoming empowered to think, discuss and decide

Enhancing knowledge, skill and understanding

You are supported by professionally qualified teachers
What are the costs?
There are membership fees involved in joing our GOswim swimming lessons that are due and payable via direct debit.
This fee covers the cost of the lesson and holds the student's place in each class. A separate document detailing terms and conditions related to direct debit payments is available from reception.
What if I miss a lesson?
The membership fee secures your place within the program class however, the program membership does not include an option for missed lessons.
2 Hours prior notification and/or presentation of a medical certificate for the missed lesson will generate a Make-up lesson. This lesson is valid for 2 weeks after the missed lesson.
Am I entitled to Make-Up Classes?
If you need to arrange a make-up lesson due to not being able to attend a class, you are able to do so through the Active World App!

GOswim students receive up to 6 make-up lessons per calendar year (as long as class occupancy allows availability

GOswim students have 2 weeks to attend a class from when they notify their absense on the Active World App!

Make-Ups can only be arranged if a minimum 2 hours notice is provided. Knox Leisureworks may not be able to provide an alternative if 2 hours notice is not given. We do this due to occupancy and teacher availability.

Make-up lessons are not guaranteed and are subject to availability within the 2 week period.

What should I bring to each lesson?
Essentials for GOswim swimming lessons include:
A towel

A well, non-contagious student

Goggles or cap, if the student prefers

A swim nappy if your child is not toilet trained

Students membership card and rewards card

A happy and cheery smile with lots of energy!
Who does GOswim cater to?
GOswim swimming lessons cater for the following groups:
Infants with their parents - Children aged 6 months to 3.5 years

Preschoolers - Children aged 3.5 - 5 years

Primary school aged children - Children aged 5 years and above

Junior Dolphins

Adult swimming lessons
How often does my child get assessed?
The children are being assessed constantly as all children progress in their own way and their own time. The ActiveWorld App is a good indicator of the skills that have been achieved as well as their progression along the way.
How to change classes?
On the ActiveWorld App, Go into manage account and change class. If you need to change level as your child has been promoted; speak to the ASO on pool deck or at the customer service desk.